No matter your circumstances, Moneyway is here for you.
We've got a new logo as well as new webpages and colour schemes, designed with our customers in mind with easy to find signposts across the website. As our customer, nothing changes for you. You'll see our new logo and old logo on communication while we continue to refresh our brand.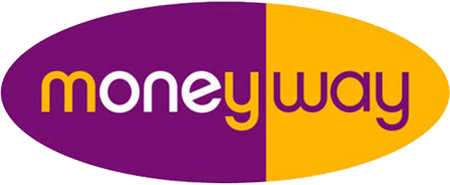 Bank Transfer or Standing Order
Please use the following details to make the payment:
Sort Code: 20-08-16
Account Number: 2084 7364
Reference: Use your agreement number as reference for the payment
You may be presented with 'Confirmation of Payee Unavailable' notice when making your payment. Please check you have used the correct bank details and continue to make the payment.
Customer Contact
Customer Service
Call us on 0345 111 7125
Our Customer Advisor team are available:
Monday to Friday: 9am to 7pm
Saturday: 9am - 5pm 
We are closed on Sunday and Bank Holidays
Financial Difficulties
If you are struggling to make your monthly payments, we may be able to assist you.  It's important that you make contact with us so we can discuss and agree the most suitable option for you. Please call us on 0345 111 7125. We are open Monday to Friday 9am to 5pm and Saturday 9am to 1pm.
Making a Complaint
We always aim to provide you with an efficient and friendly service, and we're sorry if we haven't provided you with the service you expect.
If your complaint is regarding finance, you can fill out our complaints form here.
You can call us on 0345 111 7125.
Our Customer Resolution team are available:
Monday to Friday: 9am to 7pm
Saturday: 9am to 5pm
Sundays and Bank Holidays: Closed
Or write to:
Moneyway
One Arleston Way
Solihull
B90 4LH
Email
Email us: This email address is being protected from spambots. You need JavaScript enabled to view it.
As this is not a secure channel, please do not include any personal details in any emails sent to this address.